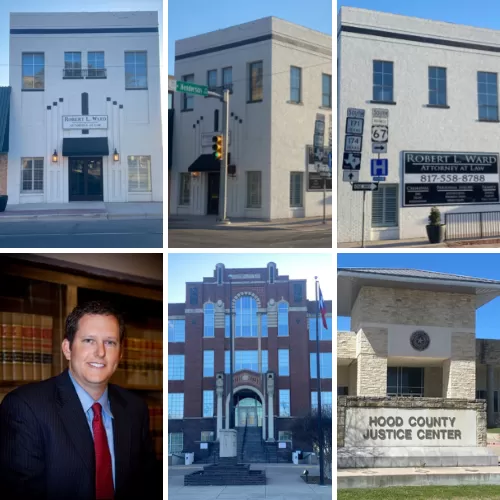 Have you or a loved one suffered injuries that were brought on by the negligence of another party? If so, it may benefit you to contact the Law Office of Robert L. Ward. Our founding attorney is devoted to providing tailored solutions and effective counsel for individuals who have been wrongfully injured. By retaining the services of a diligent Johnson County injury attorney, you can trust that you will have a lawyer by your side who is truly passionate about seeking out compensation on your behalf.
Your Well-Being is Our Biggest Concern
As you pursue compensation for your injuries and damages, it is important to make sure you are represented by an attorney who will put their best foot forward in handling your case. Attorney Robert L. Ward personally handles every case we take on, ensuring that each client is provided with the amount of time and individualized attention they deserve.
For personal injury cases, our contingency fee promise guarantees that you pay us nothing unless we recover a settlement on your behalf.  When determining if you should hire our firm, take into consideration how our traits can be an asset to your case.
What Sets Our Legal Team Apart
We have handled thousands of cases
We ensure our clients are comfortable
We are always prepared to go to trial
We work directly with our clients
We respond to our clients promptly
We do not collect fees unless we recover compensation 
We are willing to travel to hospitals or homes for our clients
Attorney Robert L. Ward, has a background in prosecution, which makes him well-versed in litigation, and extensively familiar with trial proceedings. With decades of trial experience, he has the skills and resources to handle even the most complex personal injury cases in Granbury, Cleburne and all of Hood and Johnson Counties. 
In addition to personal injury cases, our team is prepared to assist individuals facing matters pertaining to family law and criminal defense. Regardless of how complicated your legal matter may seem, you can rest assured that you have an attorney by your side who truly cares about improving your current situation.